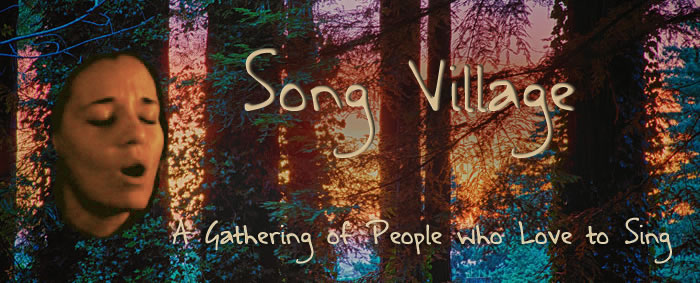 Song Village 2018 will be May 17-20
Registration is Now Open!
We love to sing together. Song village is a gathering where we sing to express the longings in our hearts, celebrate the joy in our souls, and reconnect ourselves to the earth and to each other.
Song Village is about building community through song. We teach each other. We harmonize together. And as we sing, we create a village where each voice is heard, and each person is celebrated.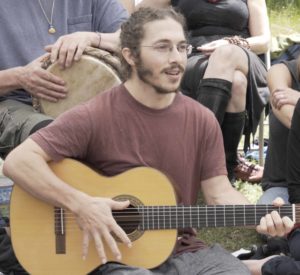 Our Gatherings
Song Village is held in a beautiful redwood forest in the Santa Cruz mountains. We have three or four song circles each morning afternoon and evening. The circles are lead by guest song leaders or by the participants themselves. Each circle has a theme or genre, like the ones listed below. You choose the circles that interest you the most. Learn and sing new songs, or teach the group some songs you love.
Our gatherings also include fun and rich community building events, including dance, improv theater, heart share circles and delicious meals. Our gatherings are consciously facilitated to help everyone feel included and connected.
Our Music
At Song Village the focus is on singing. Other instruments are played only to support the voices, never to drown them out. We are all about participation, not so much about performance. Some song circles are loud and raucous. Others are small and intimate. We welcome all genres that satisfy our need to express ourselves fully, including but not limited to the following:
Songs honoring Nature
Rounds & Canons
Kirtan/Bhajans
Pagan/Goddess Chants
Gospel/Spirituals
Original Singer/Songwriters
Olde Time Folk & Bluegrass
Ethnic Songs of World Cultures
Pop Music Sing-a-Longs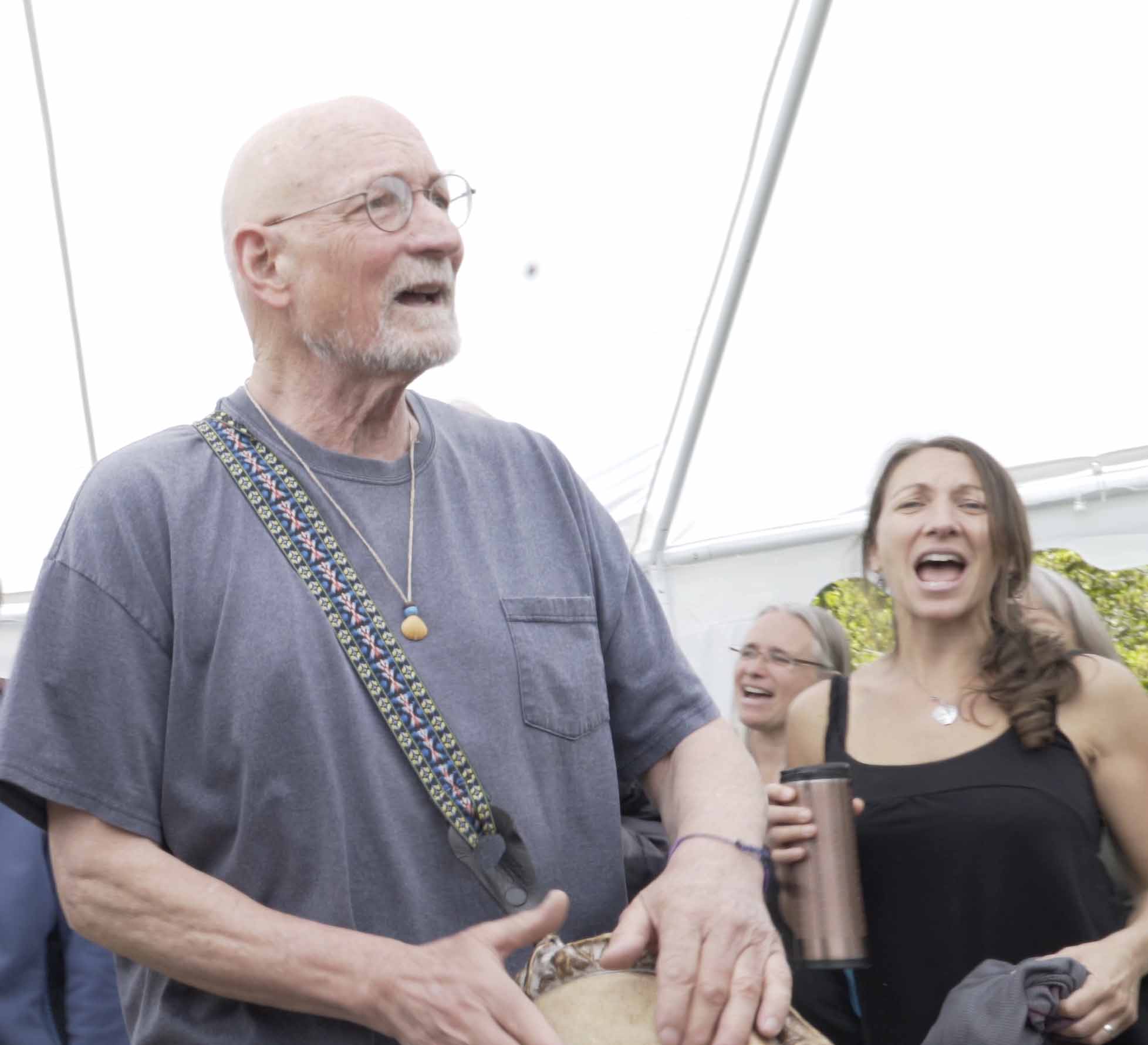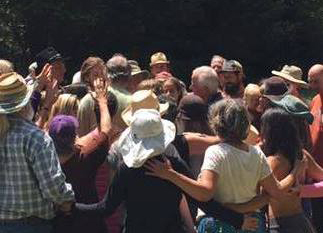 Cross-Fertilization
People come to Song Village from various singing groups, some eclectic and some specializing in specific genres. In this mix you can feel both the excitement of learning new songs and the comfort of songs that are familiar to you. Exposure to the variety of music at Song Village can inspire you to take your music in new directions. You can broaden or deepen your repertoire. And you may meet new people to collaborate with after camp.