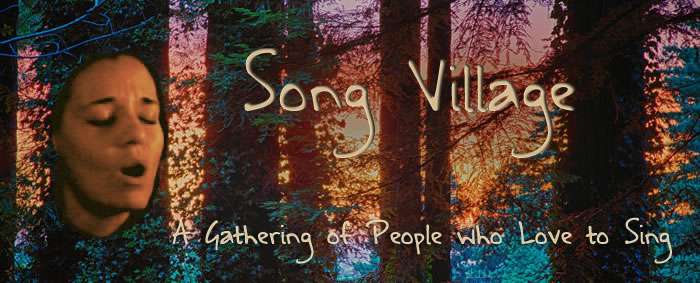 Frequently Asked Questions
What are Song Circles?
All Song Circles have a designated facilitator. The facilitator usually brings a repertoire of songs that are familiar or easy to learn. As the singers learn each song they can begin to add harmonies and possibly add new verses.
Some Song Circles are organized as Round Robins. In a Round Robin each person has a chance to lead a song if they choose. Round Robin song circles usually have a particular theme.
A few song circles teach more complicated songs for those who want to go more in depth in a particular genre.
What happens at the Community Gatherings?
The Community Gatherings are a chance for us all to connect with one another and deepen our experience of being in community. The gatherings are lead by facilitators who have extensive experience in convening groups and fostering interpersonal connections. Our facilitation is relaxed, and always leaves a lot of room for personal choice. Connecting is never forced or overly orchestrated. In easy, fun ways we give each other a chance to be seen and heard.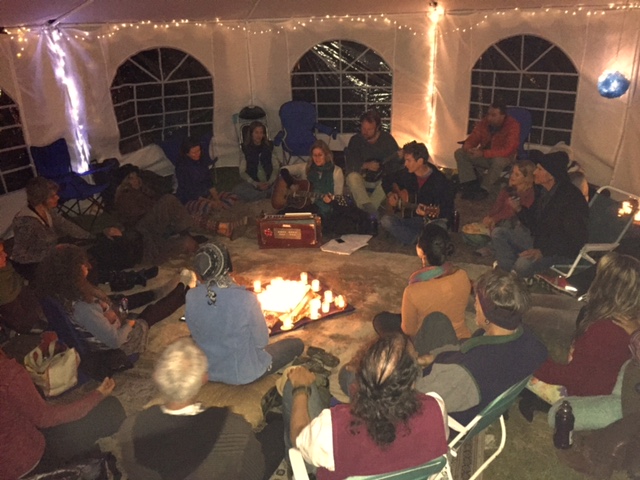 Is there Work Exchange?
Update: Work Exchange has SOLD-OUT for 2017
Yes. We need help, especially with set-up and take-down. So if you can come by 11:00 Thursday morning and stay until 4 pm on Sunday (or until camp is all cleaned up) we can use your assistance setting up and decorating meeting spaces, as well as some other tasks. If you pay the work exchange rate, please be aware that you are making a commitment to being at camp and available for work at these times. Thanks!
How are Song Circle Facilitators chosen?
Anyone can apply to facilitate a song circle. We expect to have multiple facilitators with a lot of experience leading and teaching songs. To be chosen as a facilitator you would need to demonstrate that you have a strong repertoire of songs you can lead, and a clear teaching style that can keep the group engaged and actively participating. It is also helpful to have solid skills with instrumental accompaniment, unless your genre is primarily accapella. Even if you do not lead a song circle, however, there will be multiple oportunities for you to teach or lead individual songs. To apply to be a song circle facilitator contact Tim via email
Are there any cabins available?
There are no cabins at this site. So everyone will be in a tent (or van). There are bath houses with flush toilets and showers.
Who are the Song Village Collaborators?
The overall organizer of Song Village is Tim Hartnett. But it takes many collaborators to bring Song Village into being. Collaborators help shape the gathering, set the tone, and spread the word. Some, but not all, collaborators lead Song Circles. Others volunteer to assist in other functions of running the camp. If you would like to be a Collaborator, contact Tim by email.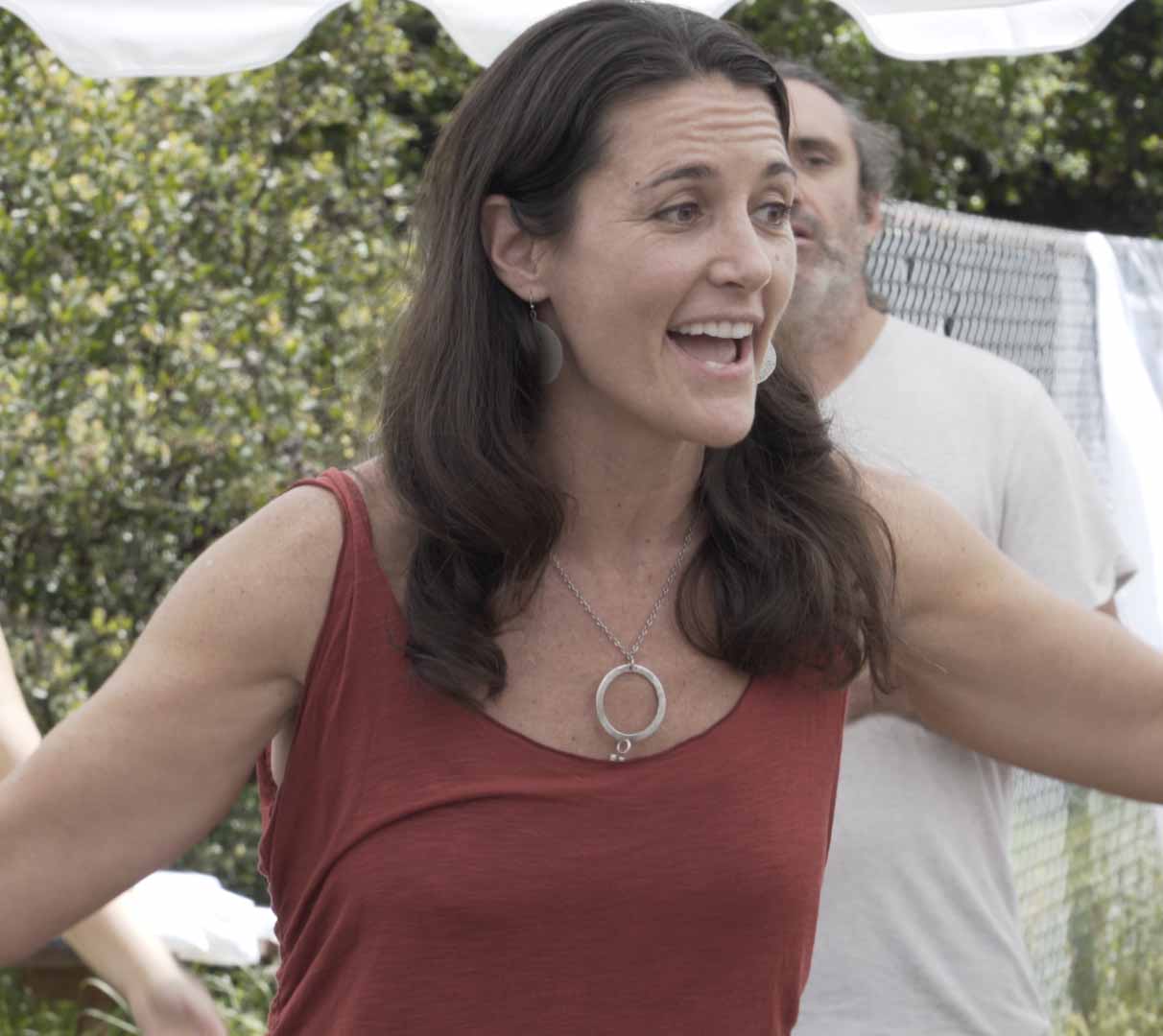 Are children and teens welcome?
Yes, but we do not have a program for children. Teens and children are welcome to participate in Song Circles if they are mature enough to participate respectfully. If they become distracting to the group's attention, we ask that they be quickly led away to a separate, engaging adventure.
Can I bring my pet? He's really cute.
Sorry, no pets.

Can I get a discount for commuting?
Our preference is for everyone to stay on-site. This helps up develop a contained sense of community. But if you have a strong preference for driving home each night, we are not going to try to stop you. There is no discount, however, for people who exercise this option.
What if I can only come for the weekend?
If you have to work on Friday, you can join us Friday evening. Unfortunately, we have to pay the camp for you to stay three nights, even though you will only be staying two. So the price is the same. Maybe you could tell your boss how important this event is to you. If you can get here on Thursday you will miss the Friday traffic and be able to drop into the gathering more. But if you really can't make it until Friday, we welcome you then.
Where is the site?
Song Village will take place at a youth camp in the Santa Cruz mountains. We will send you directions after you register. Driving times from the bay area are: 90 minutes from SF or Berkeley/Oakland, 110 minutes for Marin county, 35 minutes from San Jose or Santa Cruz.
Will there be amplified music?
No. All instrumentation will be acoustic, and at levels that support our voices, not overwhelming them.
What about drugs or alcohol?
Song Village is a drug and alcohol free space. At this event we want everyone to stay tuned into each other and the music, not mind-altering substances.